Hello everyone
Could you help me to understand these fields: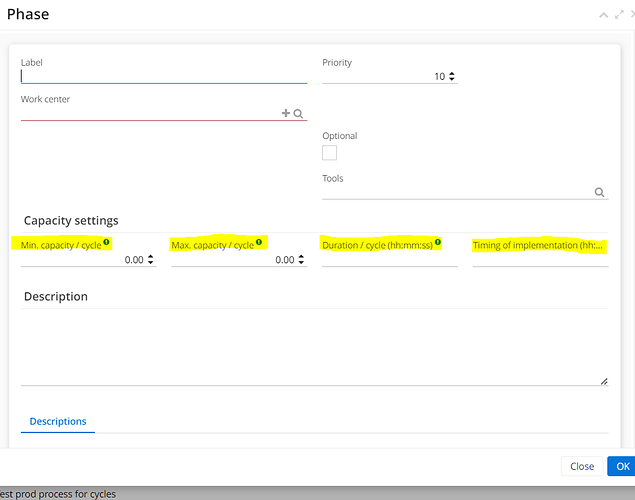 What are min capacity & max capacity?
And where do I need to input the phase duration? I guess ‹ Duration\cycle ›, but than what ‹ timing of implementation › means?
Maybe you can share some example what you input in these fields?