Hey there, let me start with a scenario first.
I have an action-view « team.tasks.all »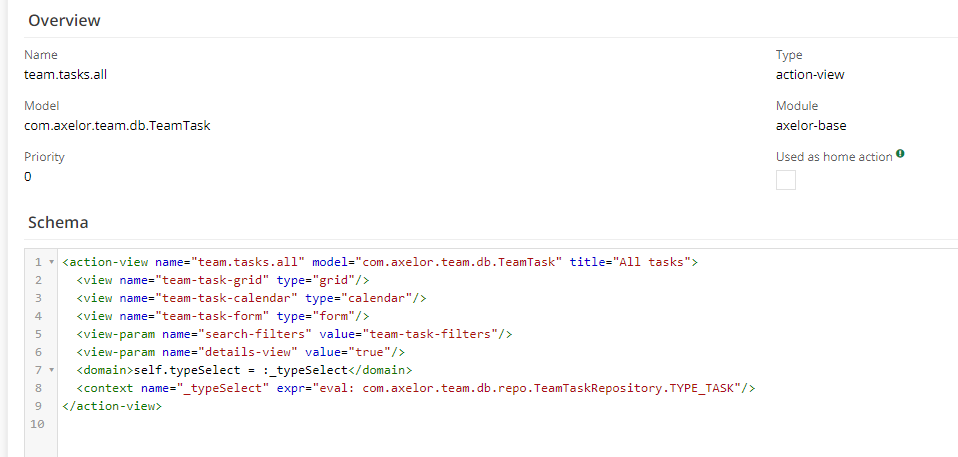 This is linked to a menu item « All Tasks » which when clicked, redirects to all the tasks in axelor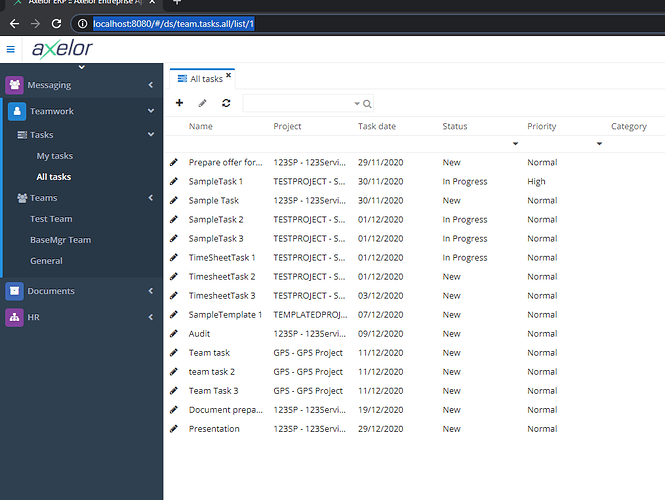 My problem is, after I removed the « All Tasks » from the user's menu, if I type the link manually containing the action-view name (« http://localhost:8080/#/ds/team.tasks.all/list/1 » ) in the browser, the user is still able to access the page which I would want to prevent since it shows tasks that are from other companies and projects the user is not involved.
What would be the best way to go around this?
Digging around, I suspect I may need to modify permissions but Im not quite sure how to go about it.
I suspect this is the permission (if this is indeed the right direction) that is involved.

However I fear if I modify/remove this permission, it would affect the viewing of other tasks, such as the ones where the user is indeed involved.
Another option is to delete the action-view itself but I might lose the ability to view all tasks as an admin.
What is the best way to restrict access to an action-view