See the figure below: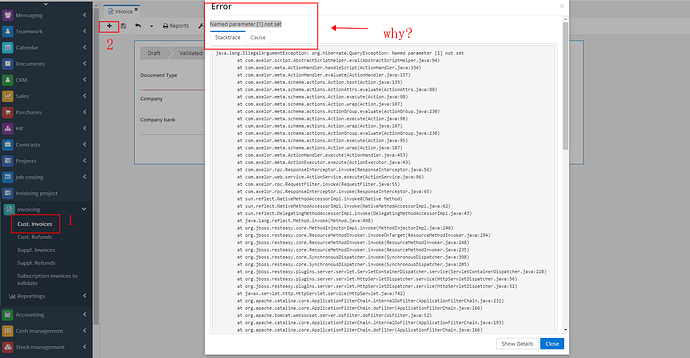 My environment:
centOS7
Tomcat 8.5
jdk1.8
Axelor Open Suite 5.2.0
Axelor SDK 5.2.2
Hi,
Check the tomcat logs and see if there are some useful logs.
This error is because of a missing parameter when running a query. But can't say which one without more information.
This also may be fixed in recent 5.2.x version.
Hello everyone,
I have the same error when i try to make an invoice, somebody can help me?
Thx.
Hello,
Do you have create a sequence for invoice ?
Finily, i found the solution, it's only to link the user account to the compagny or any compagny created in the base. I hope this can help everyone who has the same error,
thx.