Hi,
I see that your system is based almost specifically around French-style addresses…
Countries
Regions
Departments
Cantons
Cities
no Arrondissements though…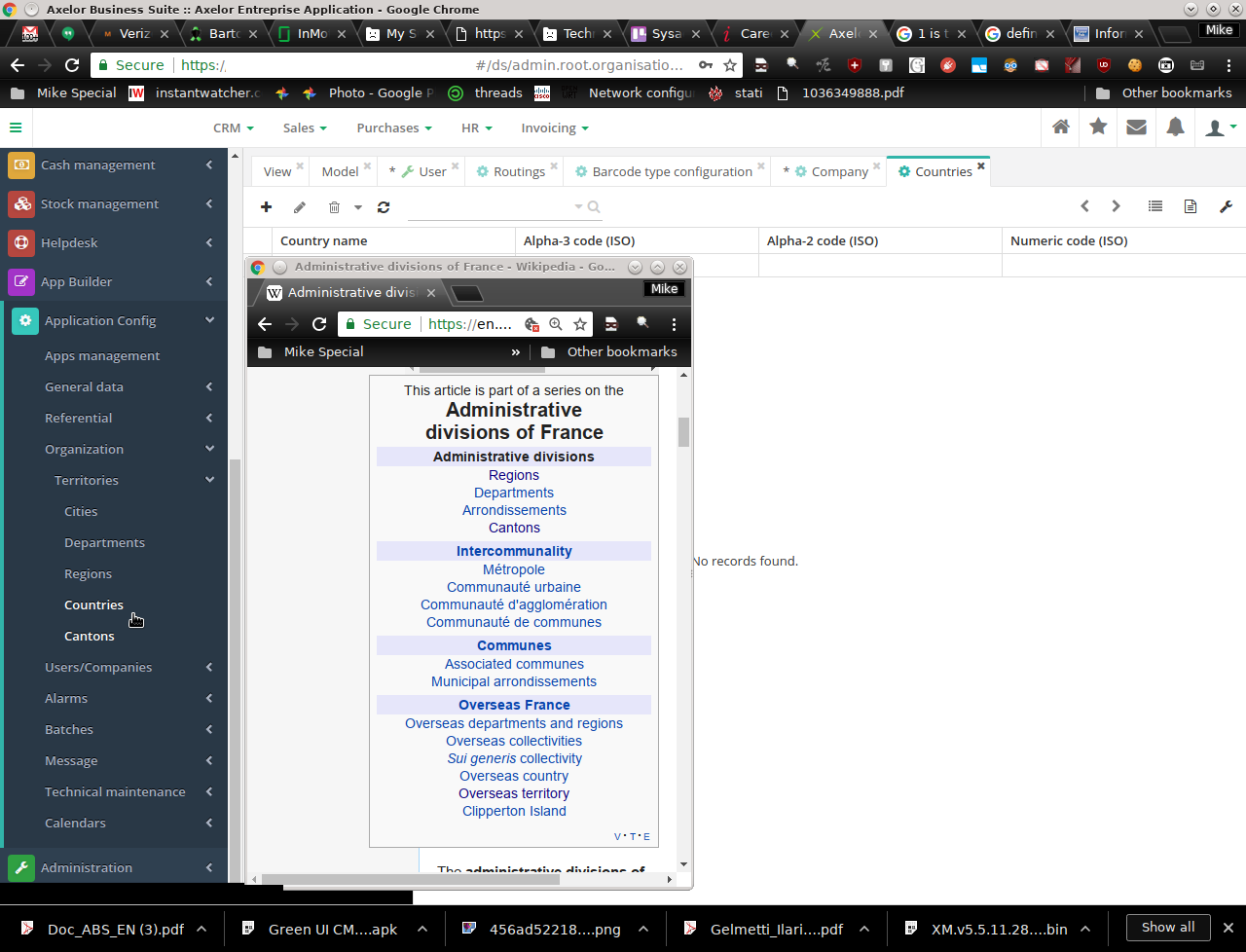 How can I convert this to the hierarchy found so many other places:
Countries,
have States, Provinces, or Territories,
which have Counties or Parishes,
which contain Cities,
which then have Neighborhoods within a city.
Can you please also include an option for "world" style addresses 'out of the box'; I imagine that people trying to add a new Company who are not in France give up in anger because they cannot add a City without adding numerous levels of hierarchy of addresses that simply make no sense in non-French locations.
And, has anyone figured out how to make this work as I describe?