Dear All,
After install I'm trying to configure my company account.
When trying to select account chart to configure account nothing appears.
When trying to search account chart does not show anything.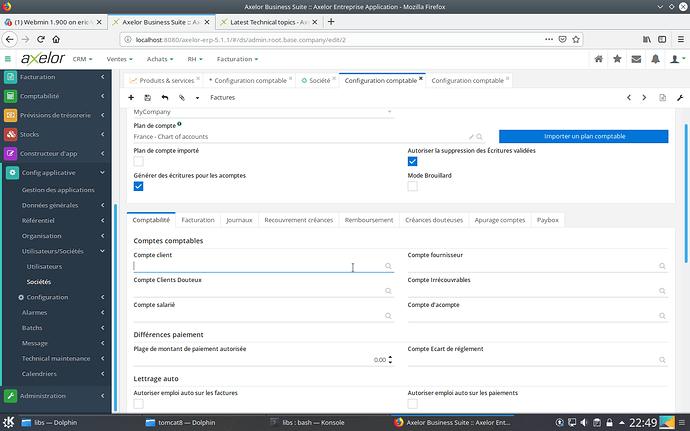 If I compare with demo loaded values, search window load account chart, when account selected pencil for modification.
Thanks in advance for your support
Regards
Eric